GNRHS Awards
The Great Northern Railway Historical Society presents awards in recognition of individuals who have made significant contributions to the Society. The awards are presented at the banquet at the yearly convention. There are four different awards. They are presented below together with past recipients of the awards.
The Board of Directors welcomes your nominations for deserving members.
---
Empire Builder Award
Awarded for service to the Society by Great Northern Railway veterans.
The following members have received the Empire Builder Award:
Earl J. Currie
Anthony R. "Tony" De Rosa
Robert W. Downing
Ron Erickson
Walter A. "Walt" Grecula
Richard E. Johnson
Tom Lamphier
John Langlot
Mac McCulloch
Bill McGinley
Gary Nelson
D. Greer Nielsen
Byron D. Olsen
Dave Sprau
Dr. John F. Strauss, Jr.
---
President's Hustle Muscle Award
Given by the GNRHS President to members who provide leadership, over a sustained time period (years), and effective contributions to major GNRHS activities.
The following members have received the President's Hustle Muscle Award:
Connie and Duane Buck
Ray Chappell
Martin Evoy III
Phil Gjevre
Stuart Holmquist
John Langlot
Mike Lunak
Mary McGlothlin
Ken Middleton
Fr. Dale Peterka
Norm Priebe
Ben Ringnalda
Bill Sornsin
John Thomas
Peter Thompson
Bev and John Tracy
---
Rocky's Award
Awarded to the individual who has made substantial contributions to the delivery of services, new developments and functioning of the organization.
The following members have received the Rocky's Award:
Duane Amdahl
Bruce Barsness
Jerry Barsness
Mike Bartenstein
BNSF Topeka Shops
Ray Chappell
Jim Chinquist
Doug Complin
Dave Durfee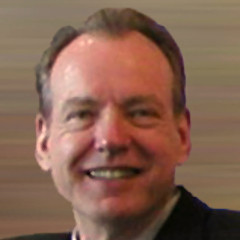 Steve Eckman
Staffan Ehnbom
Ed Erickson
Ron Erickson
Phil Gjevre
Bruce Goeser
Connie Hoffman
Jack Hoover
Bob Kelly
Andy Kern
Andrew Klamka
Jim Knollmiller
Lindsay Korst
Kevin McCready
Don McGlothlin
Mary McGlothlin
Elizabeth McLeod
Cassandra Middleton
Ken Middleton
Cordell Newby
Jeff Otto
Don Pavia
Fr. Dale Peterka
Jack Porzig
Norm Priebe
Ben Ringnalda
John Robinson
Cliff Salmon
Duane Sebelius
Bob Showers
Ed Stankard
Scott Tanner
Gary Tarbox
John Thomas
Marilyn Thomas
Dave Thorsett
Stan Townsend
Phil Webb
John Westley
---
Directors' James J. Hill Award
Presented by vote of the GNRHS Board of Directors to the President of Society.
The following members have received the Directors' James J. Hill Award:
Duane Buck
Dr. James Larson
Don McGlothlin