Welcome to the GNRHS home page. Our Society is dedicated to the preservation,
study, and history of one of America's greatest railroads, the Great Northern Railway.
To Society Members, we offer carefully-researched reference sheets, a quarterly
GN Goat publication, an annual calendar, member discounts on models, books, CDs and
other items, and an annual convention to discover all that is GN. Join GNRHS!

Visit the GNRHS Store for GN kits, books, CDs, clothing and more!
NEW - GN Skykomish Depot, Maintenance Shed, and Portable Depot kits are in stock!
Still available is the spectacular book "Steam Locomotives of the Great Northern Railway"
Also available is GN engineer George Leu's fascinating memoir "A Hoghead's Random Railroad Reminiscences".

2014 GNRHS Convention - Helena, MT July 12-16
The 2014 GNRHS Convention will be held at Helena, Montana from Saturday, July 12th to Wednesday, July 16th.
Registration is now open! Please click here for more info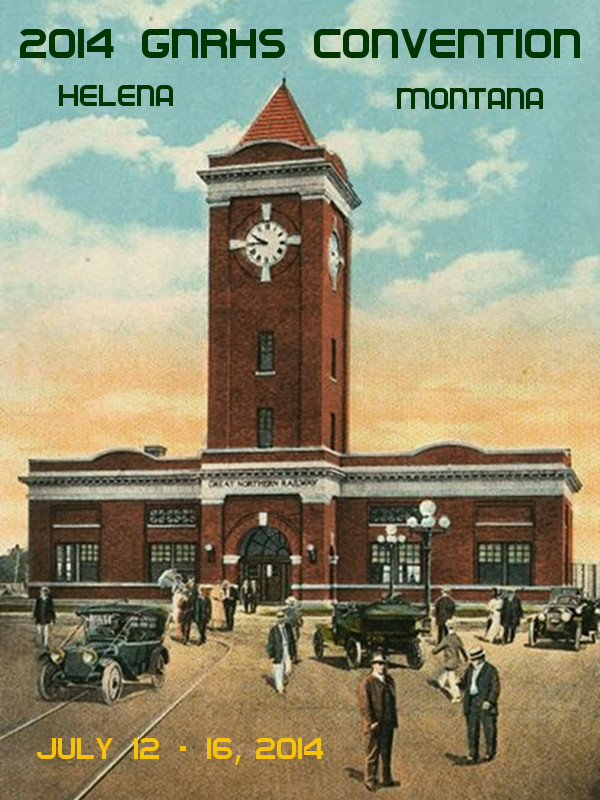 Image from the collection of Ben Ringnalda
The latest GNRHS Goat Magazine:
The Great Northern Goat Magazine is published quarterly in March, June, September
and December of each year. Included with each magazine are several Reference Sheets
and a Modelers' Page. Meet the staff!

Hustle Muscle visits Albertville, MN for a BNSF Employee Picnic

On August 23, 2012, GNRHS-owned SD45 GN 400 'Hustle Muscle', visited Albertville, MN for the BNSF Employees Picnic held there. Please visit the Hustle Muscle page for more information and photos.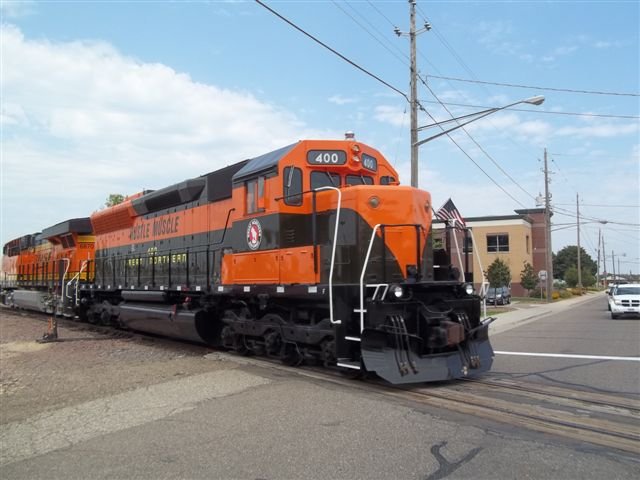 Hustle Muscle normally resides at the Minnesota Transportation Museum Jackson Street Roundhouse in St. Paul, MN where she's on display and being used to give caboose rides. Please check with the museum for times and availability.


VISIT the GNRHS & NPRHA joint online archives!
GNRHS fans have visited since April 16, 2002.

Last Update: April 5, 2013